ageLOC LUMISPA ESSENTIAL KIT
Are you ready for a first-of-its-kind, dual-action skin care system that delivers dramatic skin renewal and deep-cleansing in a single treatment? This ageLOC LumiSpa is based on gene expression studies of skin protein production and is dermatologist tested. The LumiSpa's soft silicone head promotes skin renewal at the optimal frequency, revealing smoother, softer skin within minutes of use. Through its proprietary oscillating, pore-purifying action, ageLOC LumiSpa effectively removes dirt, oil, makeup, pollutants, and toxins. Skin appears smoother and purer, while pores appear smaller after one use. With just two minutes two times a day, you can achieve healthier, more youthful looking skin in just two weeks!
FEATURES
Immediately softer and smoother skin after just one use.
A proprietary micropulse oscillation technology in the ageLOC LumiSpa removes dirt, oil, makeup, pollutants, and toxins from the pores without irritating the skin.
Unlike bristle heads commonly found on the market, these heads are made from silicon and are embedded with antimicrobial silver, making them more hygienic, less abrasive, and easier to clean.
In the morning, LumiSpa energizes the skin, giving it a fresher, smoother, and more rejuvenated appearance.
As a nighttime treatment, LumiSpa effectively cleanses and massages the skin, helping to smooth out wrinkles and reduce stress.
Enhances the skin's brightness and smoothness by removing dead skin cells and stimulating dynamic skin renewal.
An innovative sweeping motion removes loose cells while reducing the appearance of pores.
Through its proprietary oscillating design, this device delivers more than just cleansing; it delivers a skin-perfecting treatment.
Formulated with Nu Skin's proprietary ageLOC ingredient blend to target the causes of aging and preserve the youthful appearance.
Within two weeks, you'll see a brighter, healthier, more youthful looking complexion.
ageLOC LumiSpa device is waterproof, so you can use it in the shower or anywhere else where water is present.

CLINICALLY PROVEN BENEFITS 
Based on a 12-week study with ageLOC LumiSpa, participants experienced the following improvements to their skin:
• Softness
• Smoothness
• Cleansing
• Brightness
• Radiance
• Clarity
• Luminosity
• Pore Appearance
• Firmness
LumiSpa has been clinically proven to leave your skin radiant, soft, and purified. With its powerful blend of algae and plant extracts, the activating lumispa face cleanser will leave your skin looking clear and fresh, as well as targeting the visible signs of skin ageing.
With the Silicone Head and Activating Cleanser, the device takes advantage of the unique Two-Sense Motion Technology to massage the ingredients into the skin gently.In just two minutes, twice daily, you can transform your skincare routine into an at-home spa experience that delivers visible, clinically-proven results that you'll surely love.
AgeLOC® Lumispa System participants showed the following improvements in their skin after 12 weeks:

100% of users had smoother, softer skin

62% more skin radiance

100% of users had visibly cleaner skin

52% of users had less visible pores
HOW TO USE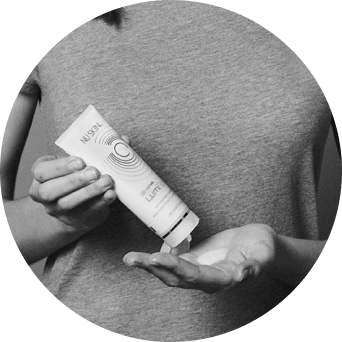 STEP ONE
Using warm water, dampen your face and apply the Activating Cleanser that is most suitable for your skin type. Turn on your device after moistening the silicone head.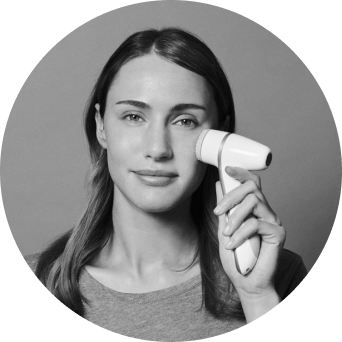 STEP TWO
Slowly glide it across your face in broad strokes. Ensure that you do not scrub or press too hard. The device will pause if you are misusing it.
It will pause every 30 seconds. This is a cue for you to move to another area on your face. Your device will be turned off automatically after two minutes.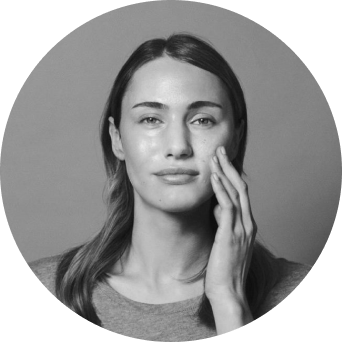 STEP THREE
After washing your face, pat it dry gently, and apply any additional skincare products. It is recommended that you use the ageLOC LumiSpa system twice a day for two minutes to achieve optimal results.
FREQUENTLY ASKED QUESTIONS
AgeLOC LumiSpa provides dramatic skin renewal and deep cleansing in one treatment, making it the first device of its kind.
IS ageLOC LUMISPA A CLEANSING DEVICE?
AgeLOC LumiSpa is a device that provides both treatment and cleaning for skin at same time. It is is more effective than other cleansing only devices on the market as Lumispa combines an advanced cleansing action with a skin-perfecting treatment to instantly improve the appearance of your skin.  Unlike bristle or brush devices, Lumispa's silicone treatment heads are much less abrasive and much more hygienic. The ageLOC LumiSpa Activating Cleansers contain a powerful, all-natural ageLOC ingredient blend that targets the sources of aging,  preserving the appearance of youth, and promoting a healthy, youthful and glowy appearance.
HOW DOES ageLOC LUMISPA WORK?
AgeLOC LumiSpa features its proprietary Micropulse Oscillation technology that enables the device to move at the precise frequency that encourages cellular renewal, resulting in smoother, softer skin after just one treatment. At the same time,  ageLOC LumiSpa gently and deeply cleanses away dirt, oil, makeup, and toxins through its unique oscillation, pore-tightening action, resulting in smoother, purer skin with reduced pores.
ARE THERE ANY PATENTS ON ageLOC LUMISPA?
Yes, multiple patents have been awarded and pending for the ageLOC LumiSpa and its proprietary Micropulse Oscillation technology.
WHAT ARE THE MAIN DIFFERENCES OF ageLOC LUMISPA AND BRUSH/VIBRATION -KIND OF FACIAL CLEANSER DEVICE? 
Three major factors distinguish ageLOC Lumispa from other facial devices:
Treatment Head: With Lumispa you will not need to worry about skin damage due to abrasive brushes or bristle heads. Its gentle silicone heads won't damage your skin and are suitable for sensitive and acne prone skin. In addtion, there are 3 different types of silicon heads that you can choose to best suit your skin needs.
Patented Micropulse Oscillation technology: Lumispa utilize the exclusive patented pore-purifying technology that removes dirt, oil, makeup, pollutants, and toxins and without irritating the skin.
Skin collagen regeneration: In addition to providing deep cleansing benefits, Lumispa also promotes skin renewal and collagen regeneration at the same time, resulting in softer, smoother, fuller, younger looking skin.
CAN LUMISPA USE WITH WITH OTHER CLEANSERS? 
ageLOC Lumispa Activating Face Cleanser is a vital component of the ageLOC LumiSpa system and the perfect companion for your device. By providing the ideal cushion and grip, the activating cleanser optimizes the effectiveness of LumiSpa's patented dual-action technology, enabling the Lumispa to glide across your face gently and effectively. These are the ONLY cleansers that have been tested and approved for use with Lumispa device in order to provide skin with the full benefits of pore purification and anti-aging.
HOW DO I KNOW WHICH ageLOC LUMISPA TREATMENT HEAD IS RIGHT FOR ME? ?
There are 3 types of treatments heads to meet different needs for our clients. You can select the type based on your skin type and treatment needs.
Normal Treatment Head: Suitable for normal to combination skin type and is also the most popular one. It removes impurities and purifies skin.
Gentle Treatment Head: Ideal for sensitive, dry, acne skin. It is super gentle and soft on skin, absorb the dirt from pores without irritating skin.
Firm Treatment Head: Designed for oily skin or tough skin. It exfoliates skin dead cell for a deeper cleanse. It can be also used to exfoliate the body parts if needed.
HOW LONG WILL MY TREATMENT HEAD LAST?
For optimum results on a consistent basis, we recommend replacing your treatment head every three months.
DO I NEED TO REMOVE MAKEUP BEFORE USING LUMISPA ?
AgeLOC Lumispa provides a deep cleansing for the skin, so the makeup can be effectively removed. Therefore no need to remove makeup before using Lumispa at night. However, it is recommended to use the eye makeup remover to gently remove the eye makeup in addition to Lumispa.
CAN I USE LUMISPA MORNING AND NIGHT EVERYDAY?
Yes. The ageLOC Lumispa is an all-in-one beauty device that not only cleans the skin for a fresh clean look, but also delivers effective anti-aging benefits to help keep skin looking youthful and healthy. In order to achieve maximum skin benefits, it is suggested to be used morning and night with the ageLOC activating face wash.
HOW LONG DO I USE ageLOC LUMISPA?
As part of your daily regimen, use ageLOC LumiSpa for two minutes (30 seconds on each of the four areas of your face), morning and evening.
WILL LUMISPA HURT MY SENSITIVE SKIN? 
ageLOC Lumispa is gentle and won't irritate sensitive skin. In contrast to other cleansing devices that use aggressive brushes and bristles, Lumispa's treatment heads are made from silicone, which is embedded with antimicrobial silver and is more hygienic and soft than other devices. In addition,  Lumispa also designed the super soft treatment head type specifically for sensitive skin and acne prone skin.
CAN I USE LUMISPA DURING SHOWER?
Yes, ageLOC Lumispa is waterproof so you can bring it to the shower or bath. Please note that the charging base is not waterproof and should be placed in dry place.
CAN PREGNANT WOMEN USE LUMISPA?
It is saft for pregnant women to use ageLOC Lumispa. Because hormonal changes associated with pregnancy can affect the skin, it is recommended to approach any new skin care regimen with caution during this time.
ageLOC LumiSpa provides twice daily treatment and cleansing benefits, and should be utilized as part of your daily skin care regimen, morning and night. In contrast, ageLOC Galvanic Spa offers a specialized treatment that may be used three times per week, or every three days.  ageLOC LumiSpa and ageLOC Galvanic Spa deliver complementary anti-aging benefits to skin: ageLOC LumiSpa treats and cleanses skin for a smoother, softer, more radiant appearance while ageLOC Galvanic Spa rejuvenate, revives, and hydrates the skin for more youthful look.
Yes,  to achieve best anti-aging benefits, it is recommended to  use ageLOC LumiSpa twice daily and use ageLOC Galvanic Spa for complementary benefits up to three times per week as directed. It is better to use ageLOC LumiSpa before your ageLOC Galvanic Spa treatment.
WHAT IS THE WARRANTY ON THE ageLOC LUMISPA DEVICE?
Our ageLOC LumiSpa device is guaranteed free from defects in materials and workmanship for 2 years (depending on country) from the date of purchase by the consumer. The damage from  intentional misuse or accidents will not be covered under this warranty. During the 2-year warranty period, if the product becomes defective, please contact us with your original order number and receipt for troubleshooting or replacement.